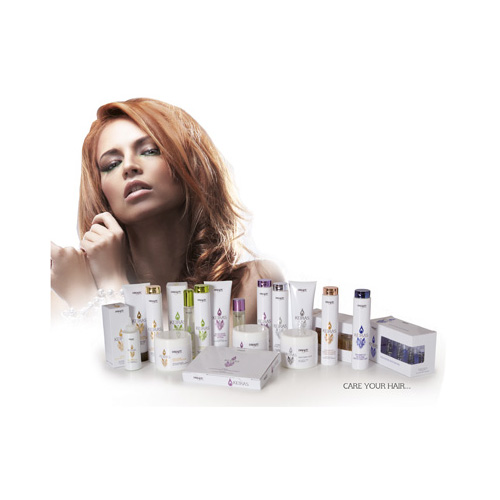 DIKSON
❤️


KEIRAS LINE-LEAVING FREQUENTI-DAILY WELLNESS
Haircare Treatments
---
for all hair types with Panthenol and vitamin e
DAILY SHAMPOO
Ideal for frequent washings. Gently cleanses with nourishment and well-being to hair. The Panthenol moisturizes and nourishes hair; Vitamin E is an antioxidant and defence from the damage of aging. Ideal for all hair types. Daily softness and brightness.
packaging: 250 ml bottle.
DAILY LIGHT MASK
A concentrated strength and nourishment for the hair silky and full of health. Enriched with Panthenol and vitamin E protects against free radical damage , by restoring the energy of the hair fiber. Not weights.
packaging: 250 ml tube and 500 ml jar.
• COLOURED AND TREATED HAIR
Argan oil and Flax
ACTIVE PROTECTION SHAMPOO
Preserves hair characteristics subjected to chemical treatments and colors. The action of the Argan oil is particularly emollient moisturising and antioxidant , , joins the linseed oil , that helps to balance water loss while maintaining hair elasticity and resistance. Contains UV filter.
packaging: 250 ml bottle.
ACTIVE PROTECTION MASK
Does restoring the health of hair that has been chemically treated. Vitamins A and F are contained in the , Argan oil gives nourishment and hair structure; linoleic acid is contained in linseed oil , moisturizes by regulating water loss. A valuable source of restructuring hair ingredients that are protected is fed and brilliant. Contains UV filter.
packaging: 250 ml tube and 500 ml jar.
MIRACLE OIL
with the addition of sweet almond oil
Is a mix of beneficial oils which gives a magical feeling of comfort and unparalleled hydration. Argan oil strengthens and protects against damage caused by external agents and ageing; flaxseed oil encourages the equilibrium of the scalp and the formation of split ends; Sweet almond oil has a regenerating enlivens opaque and dull hair. A new life elixir for hair full of health.
directions for use:
-styling and Anti-Frizz like: apply a few drops of the product on damp hair. Proceed to drying.
-with the coloring: deploy 5 ml of product onto your hair before applying the dye or whitening cream. Thoroughly massage the hair to facilitate the penetration of the product and do not rinse. Add 3/5 ml of oil to mix dye Prodigy and proceed to the application as usual.
-as protective and anti-aging: apply on dry hair.
packaging: bottle of 70 ml.
INVIGORATING AND REVITALIZING TREATMENT
with stem cells and Keratin
It also acts to prevent hair loss due to the white Lupin extract. Enriched with stem cells and Keratin , acts on the scalp and hair rigenerandoli and reconstructing it in depth: lipid balance restored , strong , fiber roots nourished and hair structure more compact and full bodied. The hair found energy.
Pack: 10 ml vial box of 6 PCs.
---
Rate this product:
30 click
Viewed 125559 times
+3903311706328
Download PDF