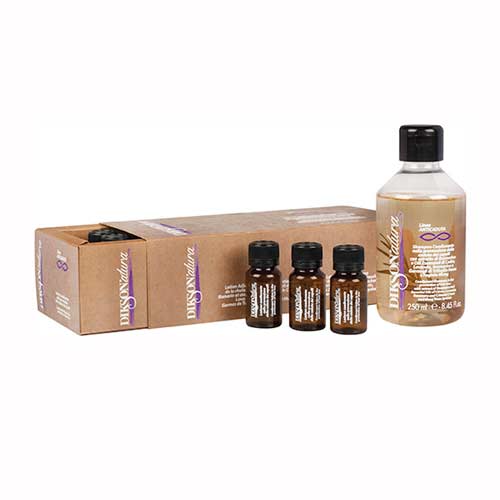 DIKSON
❤️


DIKSONATURA TREATMENTS SKIN ANOMALIES
Haircare Treatments
---
Hair LOSS PREVENTION SHAMPOO with Rosemary
Shampoo with fresh rosemary and lavender and aromatic cedar, ideal for cleansing the hair with energizing effect thanks to red clover sprouts and Mung bean. The Essential Oi, that enrich the formula, give the shampoo scalp stimulant properties which help to combat hair loss.
packaging: bottle of 250 ml.

ASSISTING IN THE PREVENTION OF HAIR LOSS LOTION
Ideal for intensive treatment scalp lotion to a stimulating and energizing. Thanks to the presence of specific natural ingredients, helps to combat hair loss, giving greater strength and vigor to the hair. Essential oils
of Rosemary, lavender and cedar, which enrich the formulation, together with Rosemary extract help to rebalance the physiological conditions of the hair naturally, preventing it from falling.
packaging: 8 ml vials in a pack of 10 PCs.
---
Rate this product:
30 click
Viewed 50188 times
+3903311706328
Download PDF