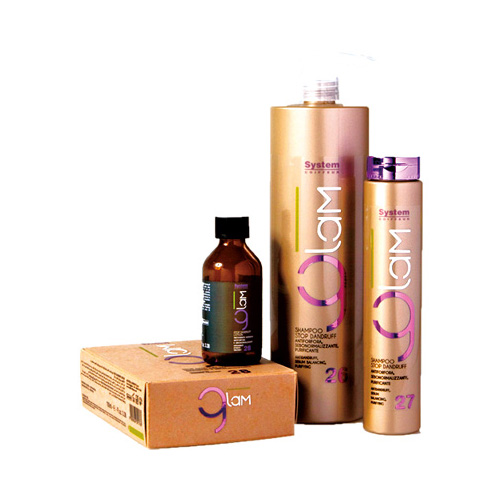 DIKSON
❤️


GLAM antidandruff - DANDRUFF
Haircare Treatments
---
GLAM ANTIDANDRUFF - ANTIFORFORA
antidandruff active ingredients contained in the products carry a combined action against excessive sebum and dandruff. The cleansing effect on the skin induced by Rice Protein extract of burdock and amplifies the action of Piroctone Olamine in regulating sebum production and hinder the formation of micro-organisms responsible for the formation of dandruff. The line consists of:
27-26 DANDRUFF SHAMPOO STOP
Sls - SLES and Paraben Free, pH 5.5
box: bottles of 250 and 1000 ml.
28 STOP DANDRUFF LOTION : Paraben Free
box: 100 ml flask.
---
Rate this product:
30 click
Viewed 139204 times
+3903311706328
Download PDF