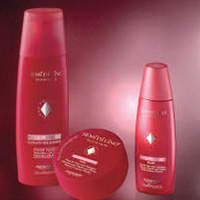 ALFAPARF
❤️


FLAX SEEDS DIAMOND
Haircare Treatments
---
streaks protection
Up to 30 % more than the color fastness and the reflections of the highlights. Color Block : The technology of the protection of the brilliance of the color streaks up to 12-16 washes, no color changes and no changes in the color you want. FLAX SEEDS DIAMOND Mèches Protection is an integrated system consisting of:

SHAMPOO FLAX SEEDS DIAMOND
Two versions: warm reflections and reflections cold.
box:
bottle
FLAX SEEDS DIAMOND MASK
For deep hydration and selective.
box: canister.

FLUID FLAX SEEDS DIAMOND
To protect against oxidants and extend the duration and intensity of the streaks.
box: bottle dispenser.
---
Rate this product:
31 click
Viewed 132479 times
+3903311706328
Download PDF