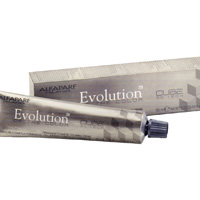 ALFAPARF
❤️


CUBE 3D TECH
Tinture per capelli
---
---
Esclusiva tecnologia a 3 dimensioni (CUBE 3D TECH). Nella formula sono inseriti 3 componenti (MLV' HA e HCI) che lavorano in 3 fasi successive del processo di colorazione' per assicurare risultati cosmetici al cubo e rispondere ai desideri delle donne: colore eccellente' massimo rispetto del capello e massimo comfort nell'applicazione.
EVOLUTION OF THE COLOR CUBE 3D
TECH non contiene Parafenilendiammina per una formula ancora meno sensibilizzante e presenta solo lo 0'7% di Ammoniaca. A questo si aggiunge la nuova profumazione fruttata che rende ancora più piacevole il trattamento.
L'amplia gamma comprende nuove nuances: MARRONI CALDI: Marrons Glacés; Tropicali (.35); Cioccolato (.53).
MARRONI FREDDI E VIOLA: Nacré (.01); Cenere (.1); Nero blu (.11); Irisé (.21); Pure Violets (.22).
NOCCIOLA: 5.14 Castano chiaro cenere rame; 6.14 Biondo scuro cenere rame; 7.14 Biondo medio cenere rame.
confezione: tubo da 60 ml.
---
Rate this product:
34 click
Products for hairdressers