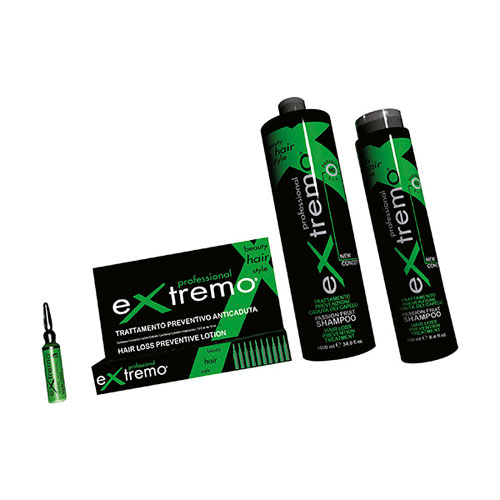 EXTREMO
❤️


FALL LINE
Haircare Treatments
---
LOSS PREVENTION SHAMPOO
with passion fruit oil
Stimulates hair regrowth helps cell renewal and makes the hair glossy and bright. Does not contain Sodium Laureth Sulfate or Parabens.
packaging: bottles of 250 and 1000 ml.

PREVENTIVE TREATMENT FALL PROTECTION
Lotion with extracts of Birch ' Nettle ' Rosemary ' Arnica and Sage. Prevents hair loss and stimulates capillary bulb.
packaging: box of 10 vials.
---
Rate this product:
32 click
Viewed 115885 times
+3903311706328
Download PDF