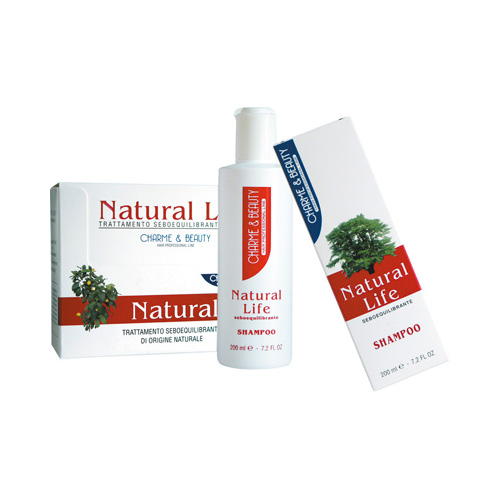 CHARME & BEAUTY
❤️


NATURAL LIFE: SEBUM-BALANCING
Haircare Treatments
---
---
balances the pH epicutaneous regulating proliferation of fat in order to avoid the greasiness characteristic given by excessive sebum secretion, thereby improving the appearance and the yield of the treatments. Promotes better oxygenation of the hair bulb, a calming and disinfectant for a hair more healthy and protected.
box:
- shampoo 200 ml bottle.
- lotion in 7 ml vial in a box of 12 pcs.
---
Rate this product:
30 click
Viewed 148974 times
+3903311706328
Download PDF
Products for hairdressers