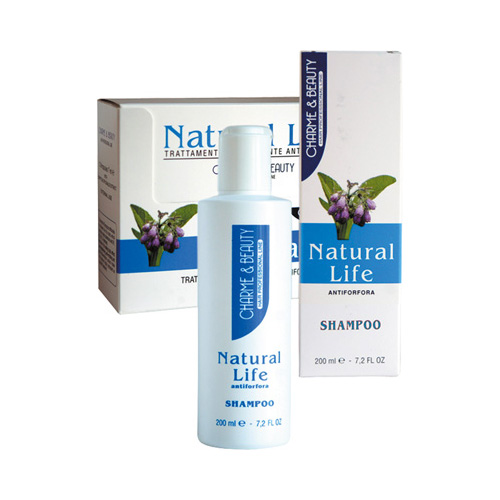 CHARME & BEAUTY
❤️


NATURAL LIFE
Haircare Treatments
---
treatment line of natural origin for the anomalies of skin and hair
Charming & Beauty sebum-balancing NATURAL LIFE presents the range with the range and range -dandruff fall.
NATURAL LIFE: HELPING ANTIDANDRUFF
natural and rich in nutrients, for its healing effect of topical decongestant, anti-irritant, soothing and anti-inflammatory is the product of choice in the treatment of dandruff. Has a long-lasting anti-dandruff hair so that freed from all impurities can find volume, brightness and tone. The shampoo makes a gentle cleansing and deep at the same time, freeing the scalp of dead cells, balances, therefore, the bacterial flora epicutaneous and invigorates the scalp. The vials have an effective regulatory role of the bacterial flora, soothes irritation and itching, gives softness and hydration to the skin and hair.
box:
- Shampoo 200 ml bottle ;
- lotion in 7 ml vial in a box of 12 pcs.
---
Rate this product:
31 click
Viewed 131550 times
+3903311706328
Download PDF