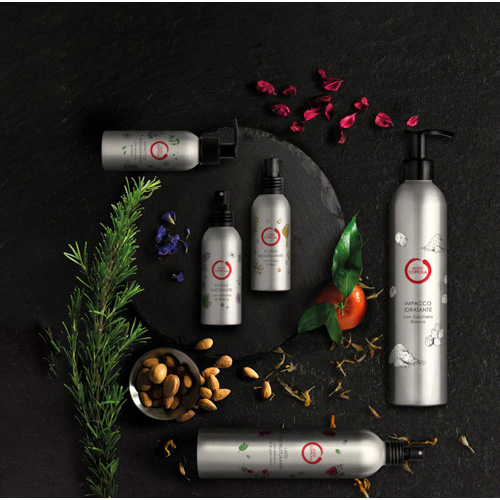 ALDO COPPOLA
❤️


ALDO COPPOLA MEDITERRANEAN COMPLEX
Haircare Treatments
---
product line with natural oils from Mediterranean origins
MEDITERRANEAN COMPLEX is a line of products
for the care and beauty of the hair based on ingredients
Natural.
The name comes from the composition of active ingredients obtained
from the Mediterranean regions, consisting of natural oils,
plant and fruit extracts selected for nutritional properties
and moisturizers.

INGREDIENTS:
• Multi fruit extract
(orange, lemon, mandarin, peach and grapes)
• Multi plant extract
(arnica, rosemary, sage, mallow)
• Olive oil
• Almond oil
• Grapeseed oil
• White sugar

MEDITERRANEAN COMPLEX MOISTURIZING SHAMPOO
with white sugar
Shampoo suitable for gentle cleansing, suitable for
frequent use.
Moisturizing and conditioning action that improves combability
of the hair, maintaining its lightness.
Guaranteed the natural hydrolipidic balance of skin and hair.

MEDITERRANEAN COMPLEX MOISTURIZING COMPRESS
with white sugar
Compress with a deep moisturizing action, to make the
softer and brighter hair.
Suitable for both normal and slightly dehydrated hair.
Decreases static electricity on the canopy and simplifies the
management during drying.
Recommended use after shampooing.
PACKAGING: bottles of 100 and 500 ml.
---
Rate this product:
0 click
Viewed 1295 times
+3903311706328
Download PDF