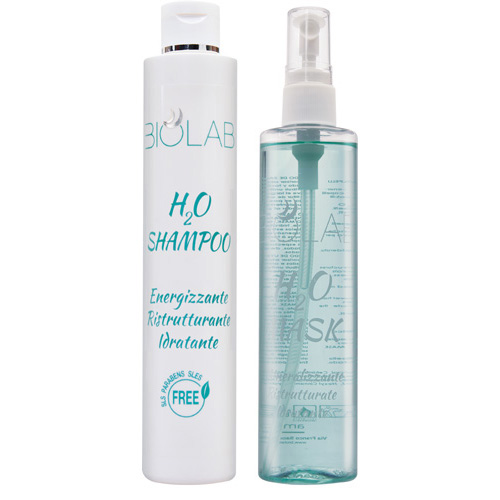 AMJ CHARLSON
❤️


BIOLAB H2O
Haircare Treatments
---
Moisturizing Refuting Mineralizing Treatment
free sls paraben sles
H2O SHAMPOO
energizing phytocomplex (pracaxi oil)
Energizing' moisturizing' restructuring suitable for all hair types. Thanks to its delicate formula it restores vitality to the hair making it shiny and soft. Protects the natural level of hair hydration. It increases the strength of the hair fiber giving maximum brightness' brilliance and combability.
H2O MASK
Mineralizing-energizing treatment' hydrates and restructures exploited hair' integrating minerals essential for their beauty and lucidity. Suitable for all hair types.
---
Rate this product:
30 click
Viewed 32634 times
+3903311706328
Download PDF